Our company
We're 100% committed to offering kiwis and visitors an affordable, safe airport transfer alternative. Maxi Taxi system works closely with key players in New Zealand's travel and tourism industry, including airports and airlines across the country. Maxi Taxi Limited is a private company with its head office in Auckland, and a piece of its heart in every one of our staff and team members.
Friendly Drivers
Our Maxi Taxi drivers own their business, so they have a real interest in giving you a great experience, one that you'll want to tell people about. They have quite literally been around the block, and bring truckloads (or is that vanloads?) of experience and knowledge to our company. These people genuinely get a buzz out of taking care of their passengers, and will do everything they can to make sure you start or end your travel on a positive note.
Behind the Scenes
Maxi Taxi's booking, dispatch and account people are the ones working diligently around the clock at the 'business end' of our operation. It takes some serious teamwork and logistics to make sure our passengers are on time for every flight, 24/7. And this team consistently makes it happen.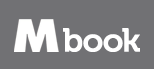 Book in a jiffy, using this clever feature.