KEY PERSONNEL
Other than our modern and clean shuttles, one of the first things you will notice when dealing with Maxi Taxis is our team. The owners of Maxi Taxis, Paul Cafferkey and Robert van Heiningen have been in the public transport business for over two decades, predominantly at the coalface, interacting with travelling customers.
That experience has proven time again that it is alert people who genuinely care about people that make or break a company in the competitive taxi industry.
Because they are 'do it right first time' operators, Paul and Robert handpicked everybody on the Maxi Taxi team. And before any of us got to interact with any of Maxi Taxi's valued customers, we were put through an intensive training system, facilitated by our world-class phone technology suppliers, Siemens.
So you can be sure that by the time you get to speak with one of us, that we fully understand your needs, the Taxi Shuttle business, what makes Maxi Taxi different and the value of going the extra mile to provide exceptional customer service and support to you. Reliability and integrity combined with a genuine can-do attitude drive us to be the best we can be every day. With Maxi Taxi, you're in good hands.
Our modern dispatch, logistics and operations systems are intuitive and streamlined to further ensure you get to where you need to go with the least amount of fuss.
When you call us on 09 309 4000 or contact us via our online booking form, it is the beginning of a friendly, affordable, safe and timely journey. Our Maxi Taxi drivers are owner/operators who have also been handpicked by Paul and Robert to further ensure you enjoy a positive experience.
Every one of us is committed to our customers. Come and experience the Maxi Taxi difference and see why we are the best ride in town.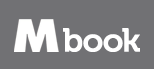 Book in a jiffy, using this clever feature.