Door to door... for less dosh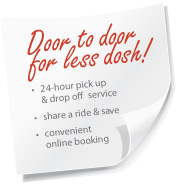 We keep fares lower than Barry White's baritone by picking up or dropping off other passengers on the way. We'll also let you know your exact fare up-front, based on your distance from the airport. And we work back from your flight departure time, to make sure you'll arrive at the airport with time to spare (but not too much).

Maxi Taxi offers door-to-door service: between the airport and your home, workplace or accommodation, anytime 24/7 - so you can be on time for any flight. Your driver will give you a hand with your luggage too. Our fleet serves airports all over New zealand.


Exclusive rides
If you and your friends would like a Maxi Taxi to yourselves, ask us about an exclusive transfer journey. What a way to start a holiday!

Don't sweat the big stuff.
For just $6 per item we'll take your bikes, surfboards, skis, snowboards or any other large luggage items. Please see our full legal stuff relating to oversized items.

Get a wakeup call.
If, like us you struggle to get up at strange times - let Maxi Taxi be your personal alarm clock. At no extra cost call us on 09 309 4000 (conditions apply after hours).

The value of friendship.
As if travelling with your mates wasn't cool enough, you can also save money by chartering a Maxi Taxi exclusively and ordering pick-ups at each of your addresses. Just $5 extra per stop is all it takes to get you and your friends to the airport in style.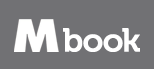 Book in a jiffy, using this clever feature.