All you need to know
about New Zealand airports
Finding a Maxi Shuttle at the airport is easy. Simply click your airport's name below for a printable map showing exactly where you can find us.
Click on the terminal below for the floorplan you need »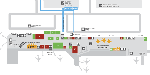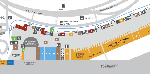 It's a good idea to book in advance, but you're welcome to flag down a Maxi Shuttle leaving the airport (from the usual shuttle ranks) or talk to someone at the Maxi Taxi desk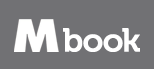 Book in a jiffy, using this clever feature.